A new product that enables football fans to find and purchase tickets for football games. 
It will provide
 and shared space for football clubs to list unsold tickets and reduce the number of empty seats. 
It will be used by local football fans, as well as tourists looking for a day out at short notice.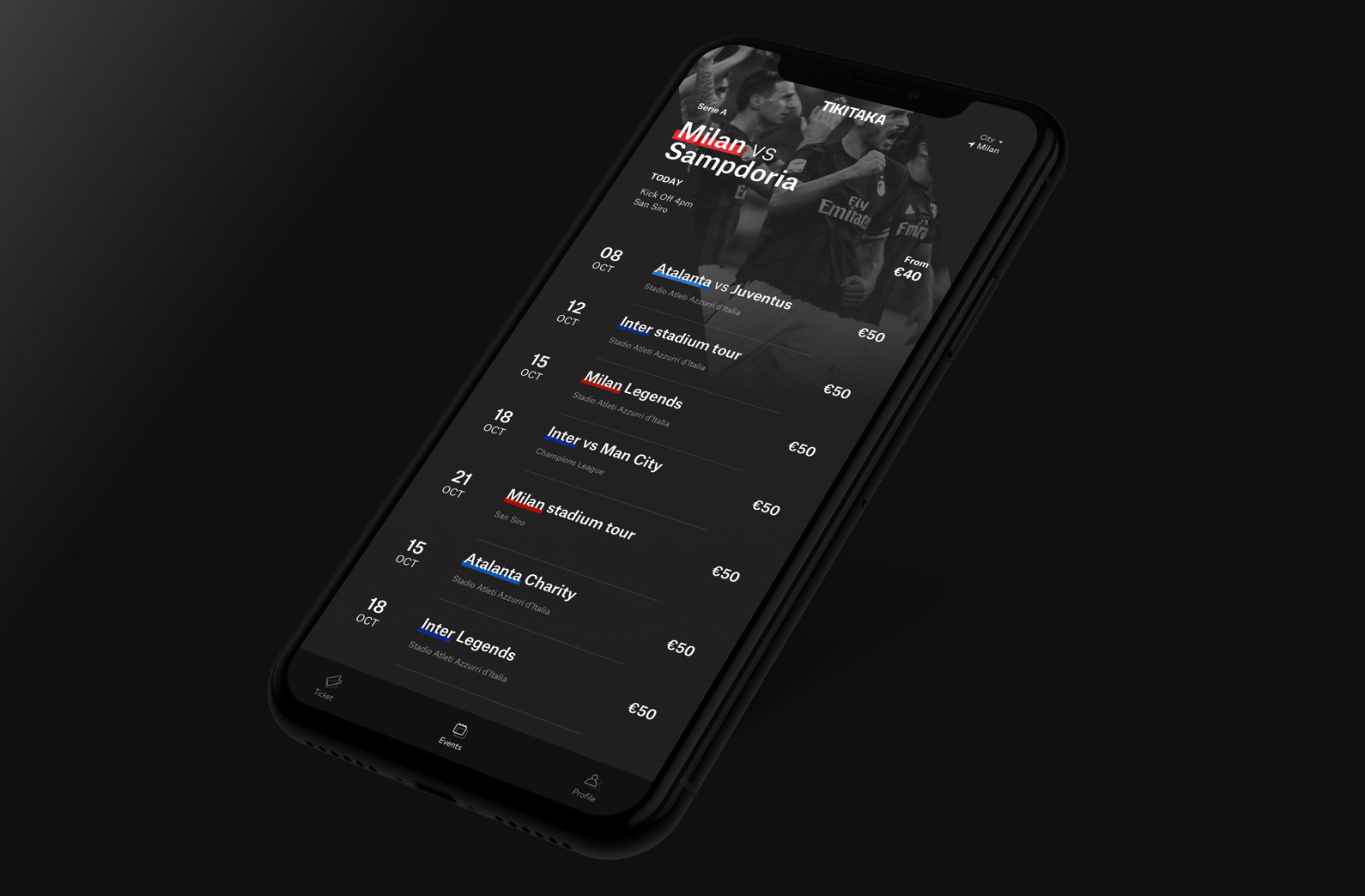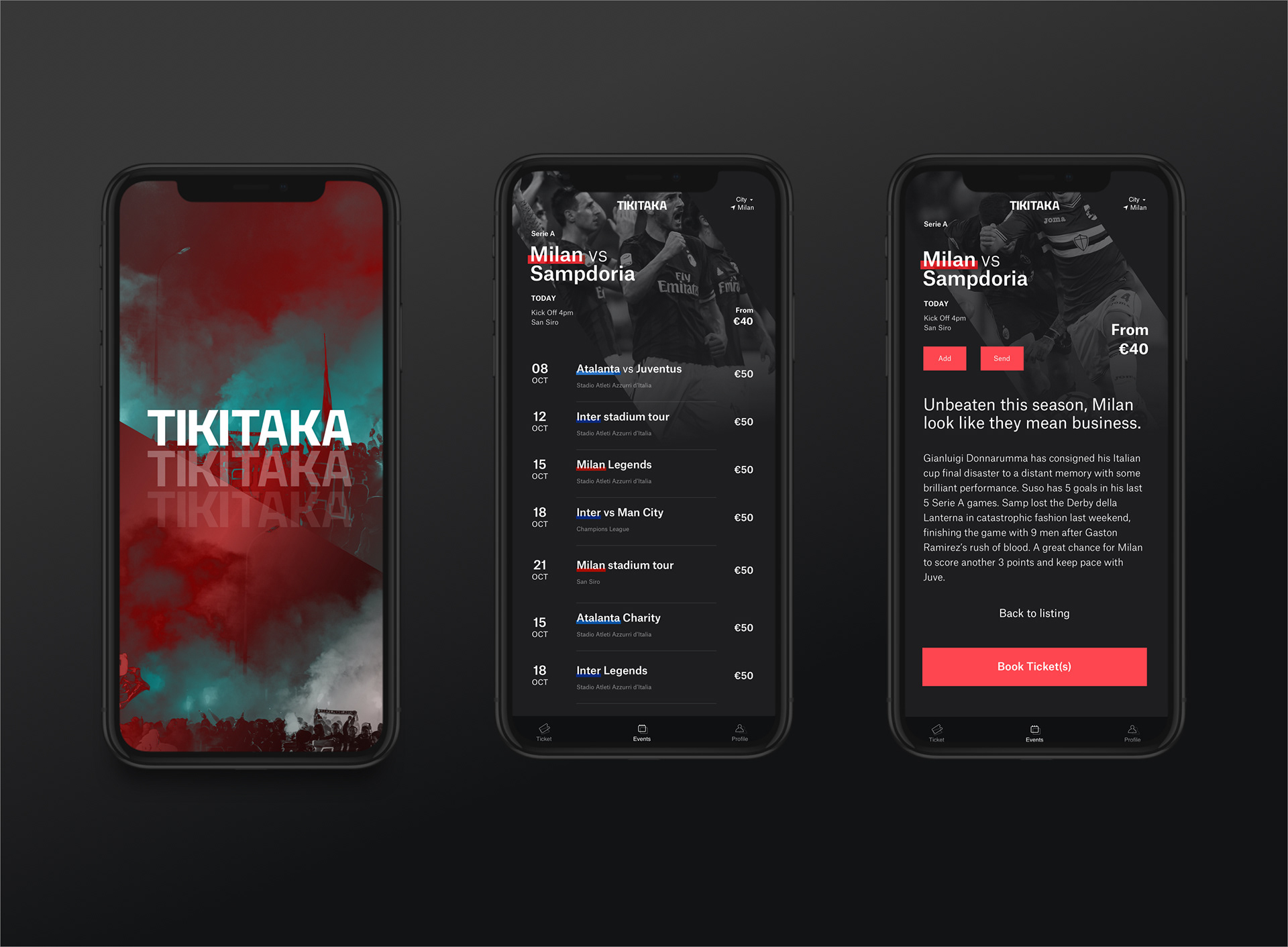 Create a mighty singular UI language full of energy, dark with dynamics shapes an a lo-fi treatment, to feel the intensity of the game and the supporter's passion.